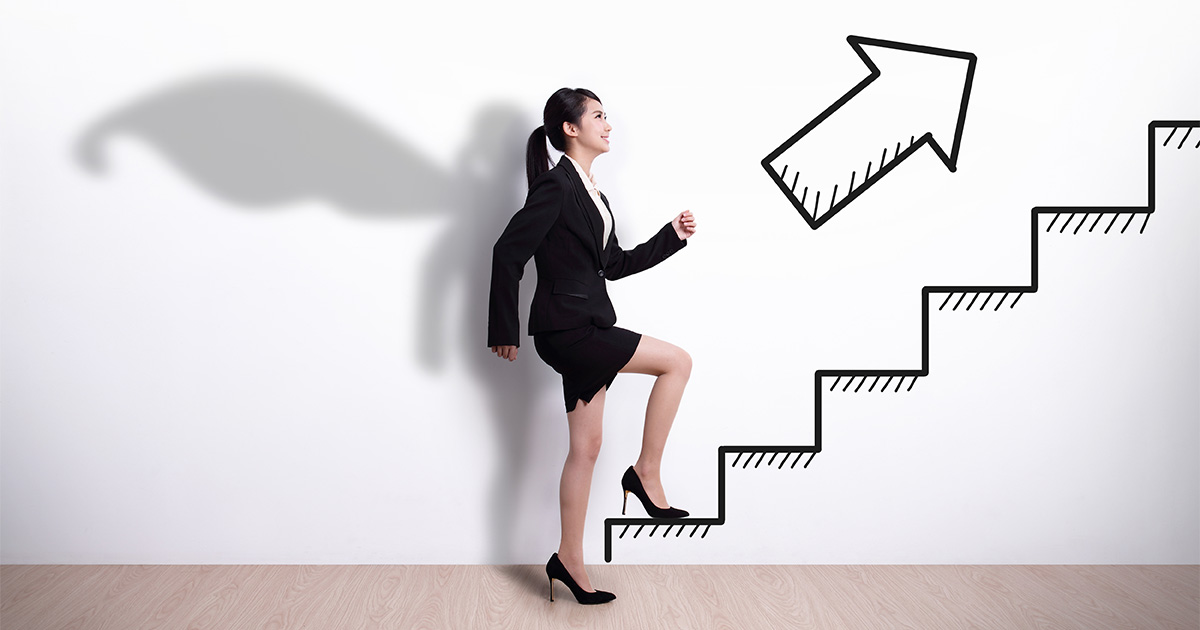 The Day Something Changed
You've probably started your career in the software industry about five or maybe even ten years ago. Your first steps were as a software developer, UX designer, product manager or maybe some of the others engineering or business roles. Your journey so far has been fascinating — you've loved what you have been doing and even have been going around telling people that you've never had a single working day. For you it has never been just a job. It has been practicing your hobby. And after so many years of fun and relentless dedication, you have got up one day from your bed realising that something has changed. What you've realised really shocked you — the "kick" just wasn't there anymore. It was hard for you to answer the simple question of "why should I go to work today?" And you asked yourself— "What has happened? How did I end up here? What should I do?"
Your Career In Retrospect
Thinking about your journey in retrospect, you went through different phases in your career. Initially you were probably mostly focused on getting into the software industry and becoming great at your profession. You wanted to work with the most modern technologies and learn how to build with high-quality. It was important to you to be surrounded by A-players. From a personal perspective, as you were progressing in your career you were able to afford a great lifestyle. And over time, you were less and less focused on money or technologies and more on the impact that you can have. Most recently — you have been focused on becoming a key member and contributor to the goals of the company that you've worked at. And once you have gone through all of that, all that you thought anybody can dream of, it wasn't enough anymore. So what was missing? How to find your way forward?
I've Been There Myself
If the story so far sounds familiar, you are not alone. I personally lived through a similar one myself, too, and I know exactly how it feels. I had a great career working in great companies (e.g. I worked for Telerik and went through their super successful exit to Progress (NASDAQ: PRGS)). I've started my career as a Software Engineer and in my last role I was VP of Product leading an excellent team and great business @ Progress. Nothing to complain about and a lot to be grateful for. But one day I woke up and didn't feel fulfilled anymore. I felt really bad and I really needed to find a solution.
At The End It Is All About The Why
I had spent a lot of time reflecting, reading and talking with mentors. And over time I found an answer. I came to the realisation that initially you start your career with answering the question of "what" your profession should be, then you focus on learning "how" to do it well and then it is about "who" you work with. Finally and ultimately though, it becomes a matter of "why". It becomes a question of "Why am I doing what I am doing?". And that I realised is called purpose. And the purpose is all about "How do I invest my time and skills into something that I deeply care about and have a significant positive impact?"
What Was the Answer for Me?
I found the answer for myself in tech entrepreneurship. In my view entrepreneurship and technology are the ultimate ways to make a global positive impact on the world. An impact that you deeply care about. And if you build a good business it will be able to sustain itself and continuously make that impact. So I decided to become an entrepreneur and to build a technology product company. And it became a question of how to become an entrepreneur and what to work on.
The Transition to Entrepreneurship is Hard
I realised quickly that the transition to entrepreneurship is hard especially for an already successful senior and above professionals. On the one hand in my case I had a good job with a steady paycheck that allowed me to have a great lifestyle. On the other — the odds of success of entrepreneurship are so low that only 1 in 10 companies survive. It felt like gambling to forgo the great position as a VP for pursuing my dreams. I had two realisation at that point. First — I cannot live knowing that I didn't follow my dreams so I knew I needed to make the leap and take the risk. My second realisation was that making such a decision is really really hard and that probably I'm not the only person that was in a position to make such a big trade off. And that's how I decided what kind of company I want to build — a company that will make the transition from a professional to entrepreneurship easier.
And That Is How Icanpreneur Was Born
I shared the idea with a few friends and managed to gather a great team. And it became our mission to significantly boost the odds of success of technology startup founders. We wanted to help more people to become entrepreneurs by smoothing the transition from a paid job. We are building Icanpreneur as a digital accelerator SaaS platform that systematically guides aspiring tech entrepreneurs from idea, through investment to product/market fit. And they can become entrepreneurs in their spare time, before they even have to quit their day job.
Is Entrepreneurship Your Next Career Step? Join Now
We have just officially announced our Insiders Program on our website. The goal of the program is to gather 100 eager super early adopters that will help with their feedback & ideas to shape the future platform together .
The Insiders Program is for you if:
You see entrepreneurship as the next natural step of your career
You are an aspiring tech entrepreneur that don't want to rely predominantly on gut-feeling and luck
You are eager to get exclusive access to the Icanpreneur platform before its general availability and be in close collaboration with us on shaping the platform
Be among the first 100 icanpreneurs and let's make history together! Sign up here.